A Real Reason To Hate The NMPA…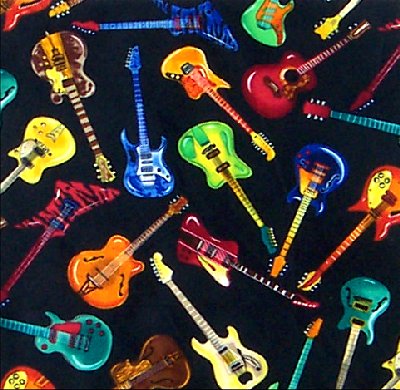 I am not a good guitar player. I've been playing a long time and I enjoy it more than anything else in the world, but with guitar playing, the total time dedicated is less important than how frequently you play. I played much better when I was playing and recording every day/week while still in college. I've figured out a bunch of new techniques, moves, etc…, but my meter is not anywhere it used to be back when I played with a drummer in the studio with regularity.
What I do have is a pretty good ear. I can recognize keys, chords and moves pretty easily. For most pop/rock songs, I can get through them almost completely by listening to them only a couple of times. It's a lot of fun to do. The ones I like best I will sit down and listen carefully for the trickier parts and build on them. Every once in while, I will get confounded on a song that I am stubbornly attempting to learn. Either the mix is burying the part I'm trying to learn, or it's just a chord alien to my repertoire. When this happens, the way I satisfy my curiosity is by hitting the guitar tab boards. For the non-guitar players, tab, short for tablature, is a simple graphical/numeric language that assigns numbers to finger positions on the guitars fret board. For those like me who cannot read music, it's a godsend. It's a great tool for learning and documenting what you play. Here's what a G major chord looks like in tab form:
e----3------------
b----3------------
g-----------------
d-----------------
a----2------------
e----3------------
There are many, many other complexities, but that's the gist. Guitar players and instructors have been passing tab between each other for centuries without impedance. When the internet became our reality, tab sites blew up everywhere. I try not to go to them as a primary source because I enjoy the challenge of figuring out stuff myself, but as I've stated, I like to check it against what others have done and use them when I'm stuck.
Hue B. Mooksuki at
Huezine
reminded me in a recent post of something that just seems to be ridiculously nanny state. Apparently the National Music Publisher's Association has begun targeting tab sites for copy write infringement violations. If you go to Guitar Tab Universe you'll receive a message that explains it all, but Hue and
Thurston Moore
say it best:
Come on NMPA, - you may as well start writing letters to anyone who has taught a buddy how to play a song or a riff like that awesome intro to "Sweet Child O Mine" (NMPA you can send that letter to my old neighbor and Slash fan - Sal). While visiting Guitar Tab Universe I see a new letter to all visitors as well as the following quote from Thurston Moore...

"So lots of respect for all you boys and girls out there who tab out songs like all the time.You bring rock and roll music closer to the people."

Gratefully yours,

Thurston Moore
Sonic Youth/Guitars, Vocals
Shame on you NMPA. Your time is better spend chasing down those stealing recorded music, not folks learning how to play a musical instrument. I hope this goes away fast.